Peace and Freedom
Russia Today (RT)
12 Apr, 2017 15:32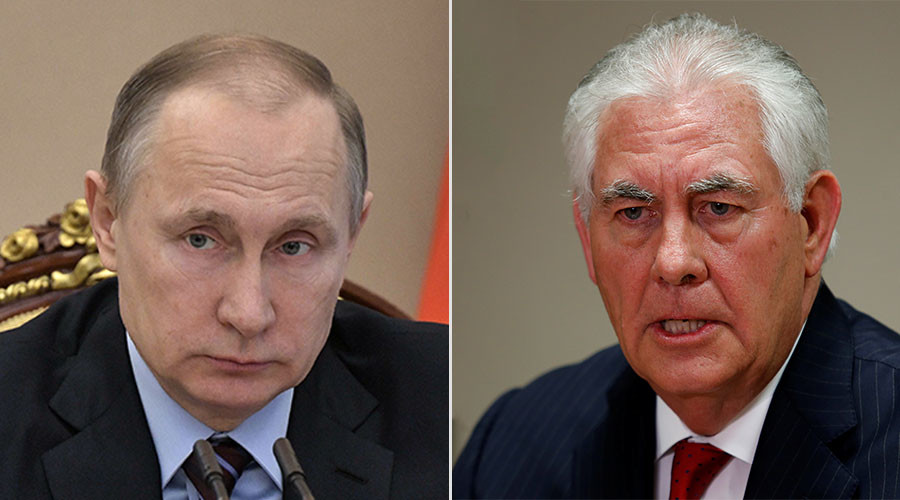 Despite speculations to the contrary, US Secretary of State Rex Tillerson has met Russian President Vladimir Putin in Moscow. Some observers claimed this wouldn't happen due to the tension between the two nations.
"Russian President Vladimir Putin is meeting US Secretary of State Tillerson and Russian Foreign Minister Lavrov at the Kremlin," presidential spokesman Dmitry Peskov said on Monday evening.
Peskov did not elaborate on what the three discussed. Earlier in the day, Tillerson held a meeting with Sergey Lavrov.
READ MORE: Tillerson & Lavrov meet for talks in Moscow after 'chemical attack' & Tomahawk strike in Syria
The top US diplomat is visiting Moscow amid a conflict over the alleged use of chemical weapons in Syria. The US blamed the incident, which happened almost two weeks ago, on Damascus, and retaliated with a barrage of cruise missiles…
View original post 341 more words